Who are we?

Texen, leader in luxury and beauty packaging
Texen was founded in France's Plastic Valley in 1984, close to some of the world's largest manufacturers. With a dense industrial network and partners around the world, the group develops innovative multi-material solutions for the beauty and spirits markets. It is a major player in the packaging industry with strong sustainable claims. Acting as the holding company, PSB Industries has made Texen its sole brand.
A mission for people and their environment
Texen's gearemarket approach and industrial maturity is geared towards people in a environment managed with care.. Texen's mission is clear: "to transform material into experience". To achieve this, the group has based its innovation focus on the better balance between consumption and the ecological transition of packaging.
Enhancing the customer experience
As a leader in its markets around the world, Texen is proud of its "made in France" signature. For its customers, whom it has accompanied for the last 40 years throughout the world, the group adds that little extra touch of soul called the "French Touch" to the beauty experience. The click of a lipstick, the softness of a case, the precision of a gesture… are all claims in favor of a unique sensory experience. The Texen Group is committed to finding relevant technical and aesthetic solutions that respect the environment.
Our values
Texen federates its participatory energy around three key values:
– Caring culture & High standards
More than a value, it's a state of mind that inspires a culture of excellence, respect for others, and a commitment to professional relationships and high qualitative customer service.
– Dare and teamwork
As a partner XX its customers, Texen pushes the limits to cope with their challenges. The collective dimension, based on solidarity, listening and respect, is the key to progress.
– Sustainable development and transmission
Protecting the planet is a collective duty that everyone in the company must make their own, where they can excel and flourish.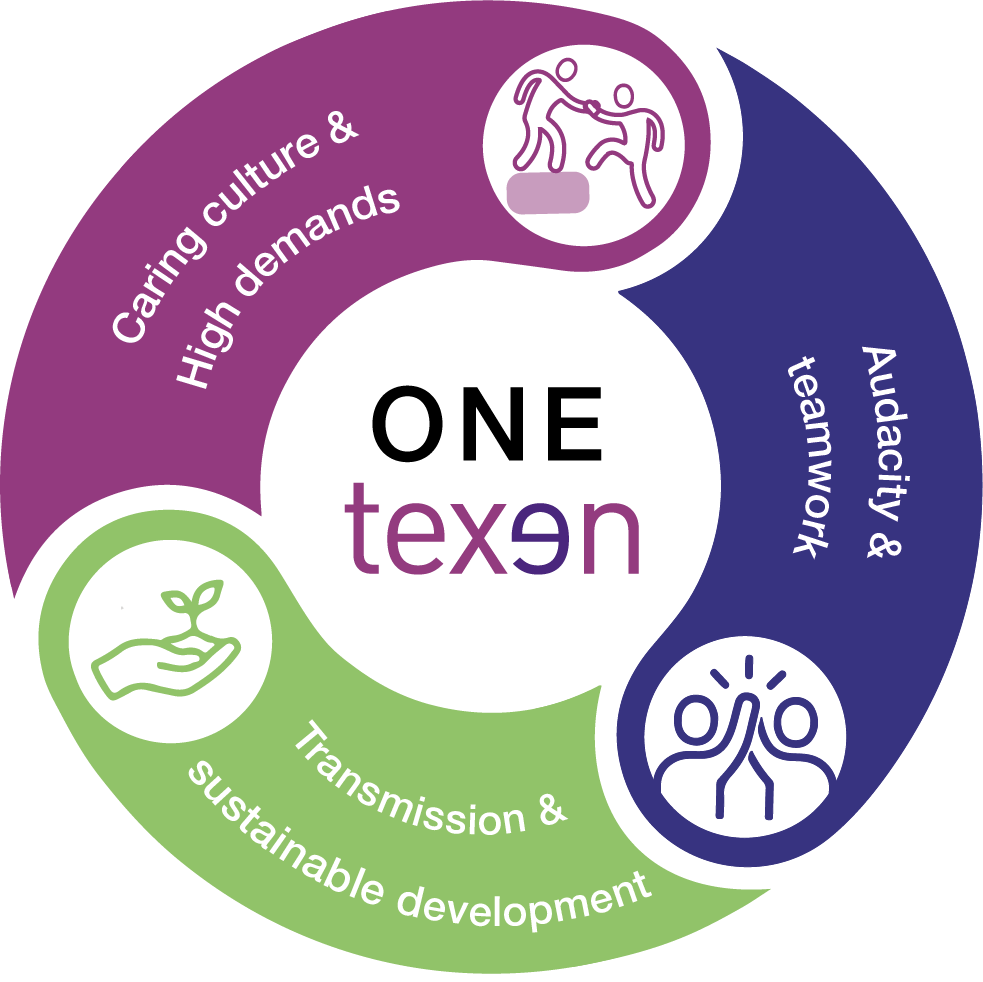 Industrial Excellence
Industrial excellence, a group philosophy
Texen is defined by proven industrial expertise, a reliable and committed offer of global solutions, high standards of aesthetics and quality, and a keen sense of eco-responsibility. As part of its ongoing commitment to innovation, the group devotes more than 5% of its annual turnover to acquiring new technologies and finding innovative solutions. It is constantly pushing back the boundaries of what is possible in order to enrich the consumer experience.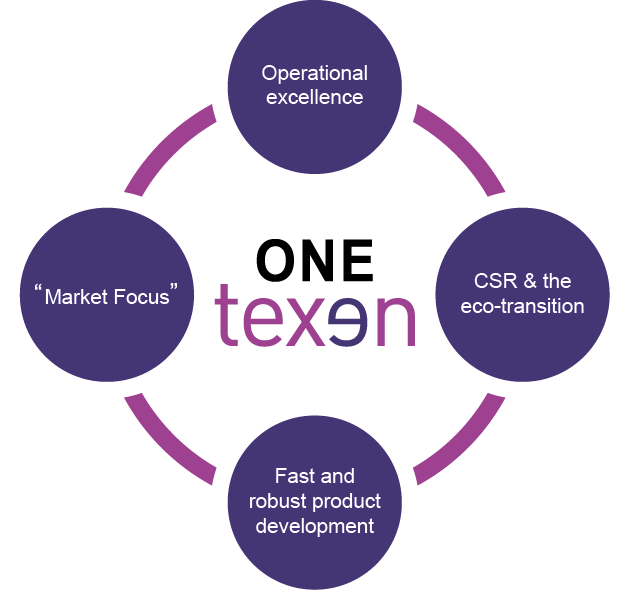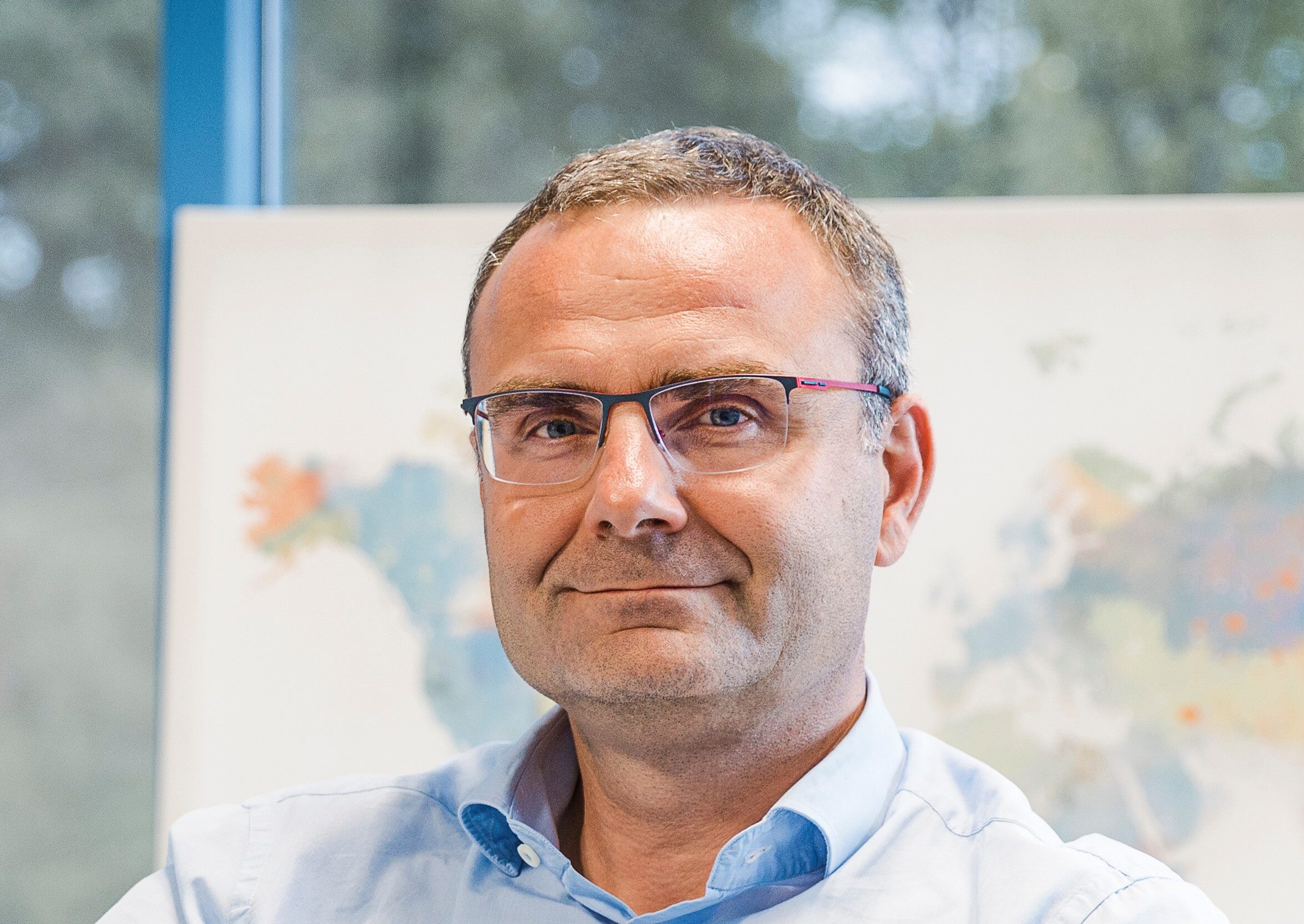 Word from the CEO – Rémi Weidenmann
Imagining tomorrow's packaging together
"For 40 years, Texen has been accompanying its customers and consumers around the world. Every day, millions of women and men experience a beauty moment developed by Texen. Each packaging product developed by Texen is the result of a cross-functional collaboration between our teams. It responds in real time to market trends, not only in terms of eco-design, but also in terms of quality, design, ergonomics and desirability.
Texen's "made in France" offering is reflected in the synergy between the group's Innovation & Development units and its "make or buy" policy. The search for relevant solutions is carried out across all territories between industrial sites and partners. Thanks to this synergy, Texen is able to put its excellence to work for its customers, whether they are iconic brands or new players.
Working at Texen, working with Texen, working for Texen, means joining hands to participate in the "packaging of tomorrow", a sustainable and desirable one".